ENDO Medical Face Mask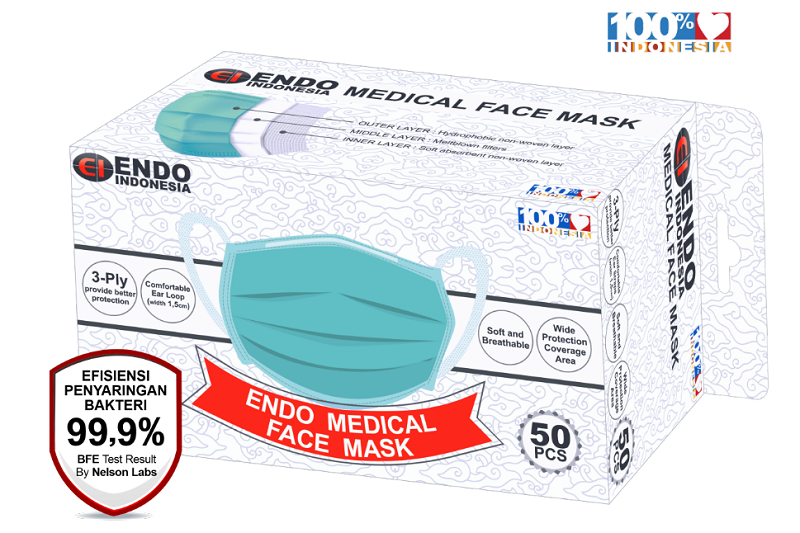 3-Ply medical standard with extra thickness so it can help provide extra protection.
A softer inner mask surface, as well as a wider surface that provides more protection.
Innovation earloop made from soft fabric and the size is width comfort on skin surface to use in the long term.
Has a filter layer that serves as a bacterial filter with high filtration power and has been through BFE testing or Bacterial Filtration Efficiency of 99.9% by Nelson Labs USA, so it has the maximum level of safety in filtering bacteria.